Field geology … Gold geology … Geological mentoring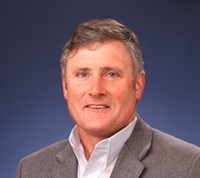 Neil Phillips
Economic Geologist
Neil Phillips has been at the interface of academia and the exploration and mining industry.
Through his leadership roles (of both exploration, and science research teams)
he has been instrumental in the development of a number of the geological concepts
underpinning current gold exploration programs.
---
Areas of specialisation and interest
– Field mapping of the Strathbogie granite in central Victoria
– Geology of gold deposits
– Base metal, and gold, deposits in metamorphic terrains
– Geological mentoring in exploration and mining geology
---
Teaching and training mentorship:
Neil has been a mentor to young, mid-career and senior geologists. He regularly conducts community talks, and field excursions in regional locations.
He contributes to the Melbourne Gold of Geology course for students, postgraduates, government and industry.
---
Publications:
Neil Phillips is a regular contributor to many international journals on the topic of gold deposits and their formation, and his most recent book, "Formation of Gold" was published by Springer, June 2022.
---
Qualifications
Medal of the Order of Australia OAM
Fellow of the Australasian Institute of Mining and Metallurgy (CP)
Fellow of the Society of Economic Geologists
Fellow of the Australian Institute of Geoscientists (PG)
Member of the Geological Society of Australia
Member of the Society for Geology Applied to Mineral Deposits
Graduate of the Australian Institute of Company Directors
PhD Monash University "Regional metamorphism around Broken Hill, Australia"
BSc University of Melbourne, BSc (Hons) Monash University
Advanced Management Program, Harvard Business School
CSIRO Exploration and Mining, former chief of division
Australian Geoscience Council, councillor 2007-2010
General Manager (Geology) and Exploration Manager roles in exploration and mining companies
---
Current Positions
Professorial Fellow, Earth Sciences, The University of Melbourne 1999-
Professor, Earth Sciences, University of Stellenbosch, South Africa 2010-
AusIMM Geoscience Society Committee 2007-2017, Chair (2008-2010)
AusIMM Consultants Society 2013; Publications Committee 2014-2017
Editor, Australian Ore Deposits monograph 2015-2017
Editor, Applied Earth Science journal (Transactions IMM-B) 2010-2019
---